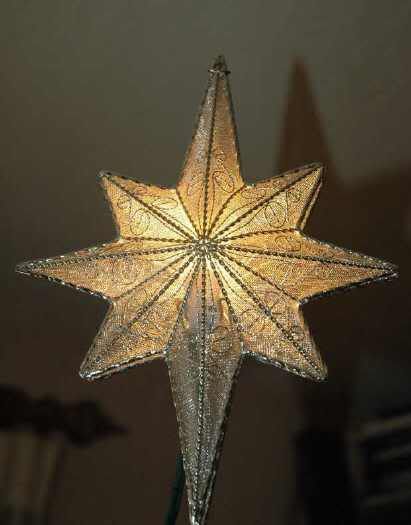 (The picture above is not meant to impress. In fact, it's a retread from a journal entry I made in early January. Its meant to invoke a feeling that I referenced in that entry – a feeling I experienced today.)
I had a particularly vexing day today. A home project I have been working on all week – one that I thought was finally complete when I went to bed last night – managed to find a way to take up my entire day today as well. Gone were the plans I had carefully laid, cast unceremoniously aside by the whims of the project that would not die.
As each additional step in the laborious process consumed twice and three times the amount of time I thought it should and the sun literally set on the rest of my plans, I finally reached the absolute final step.
There's something about vacuuming that I loathe. Cleaning bathrooms, laundry, dusting - even windows – I don't mind as much as dragging the old Kirby around the floors. Its not particularly difficult or time-consuming, but its my least favorite of household chores – and somehow it seemed fitting that the final step happened to be the thorough vacuuming of the Great Room carpet.
My mood was foul and each pass of the sweeper seemed a mockery of my skills and planning abilities. And then, as I stooped to lift the ember-resistant rug before the hearth, I saw it. It was peeking out from the corner of the bottom of the fireplace screen – a place I've seen dozens of times in the last months. But today was the day it chose to make its appearance – and I had to shut off the vacuum and simply smile.
Last January, as I waxed wistfully in this journal over the end of the Christmas season, I pondered whether we pack the spirit of that season away with the decorations – only bringing it back out for a limited time each year. I hoped that we would find ways in our hearts, once the normal rhythms of everyday life had returned, to keep the peace and the love of the season alive. I closed the entry by noting that pine needles have a way of turning up at unexpected times no matter how thorough our efforts to remove every one of them – and hoped that at unexpected times during the year we would find a pine needle, and let it take us back to the special peace of the season.
And that's what I found today. At a time when I was feeling charitable toward few and anger at unspecified gremlins for wasting my day, a tiny, light green and brittle pine needle took me back to the tree and the light and the magic – and my day improved dramatically from there.
When YOU need it most – I wish you a pine needle of your own.